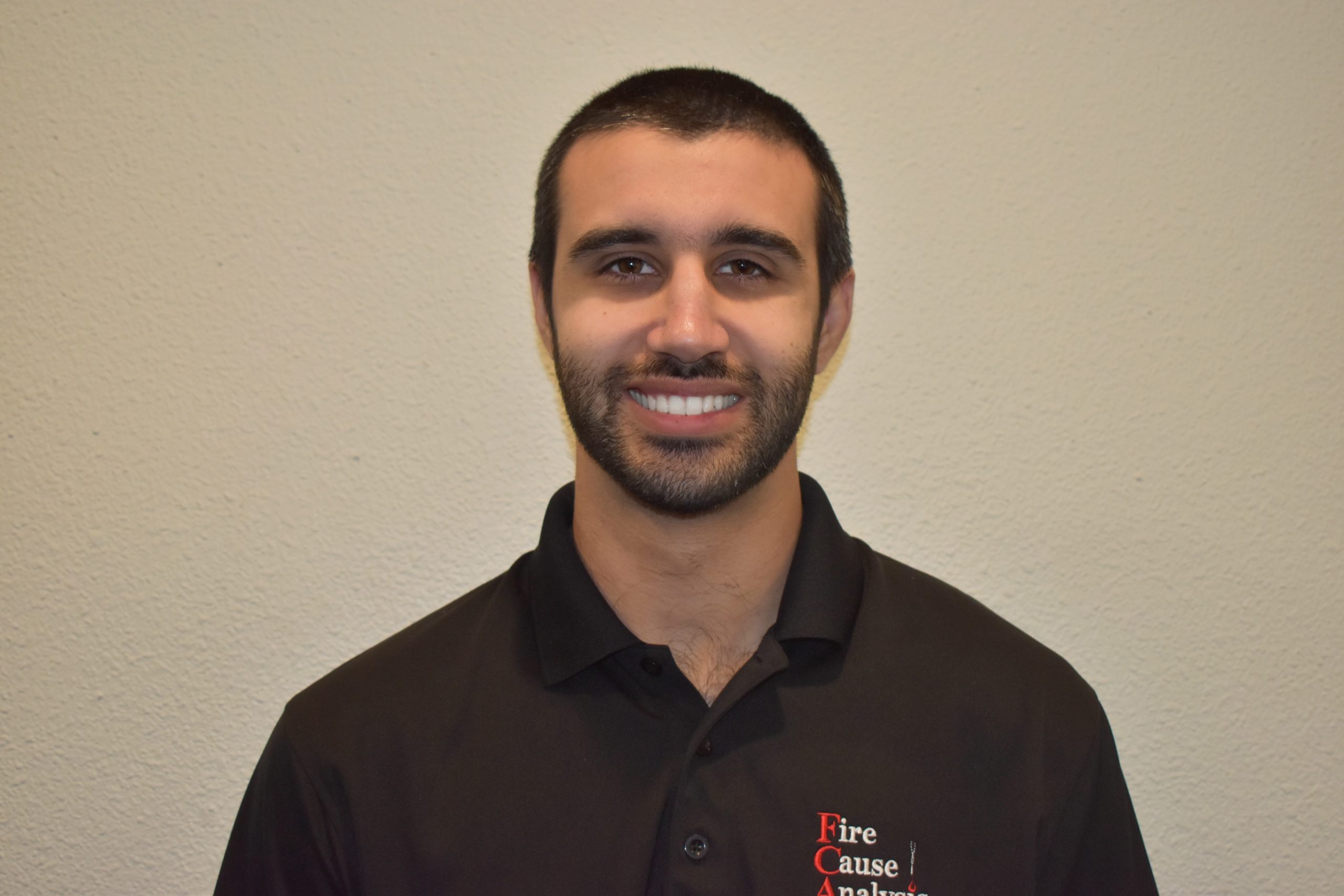 Daniel Berasley, NAFI-CFEI, NAFI-CFVI, IAAI-FIT
Fire Investigator
daniel.berasley@fcafire.com  1-800-726-5939
Daniel Berasley is a Fire Investigator with Fire Cause Analysis (FCA). He is certified as a Fire and Explosions, Vehicle Fire Investigator, and Fire Investigative Technician. Since joining FCA in 2010, he has participated in over 1,000 fire scene investigations. The scope of his involvement has included: determining the origin, cause, and evidence recovery. These investigations include: residential, commercial, and vehicles. Mr. Berasley is proficient in the operation of heavy equipment to assist with the processing of fire scenes.
Mr. Berasley successfully challenged the intensive California Conference of Arson Investigators (CCAI) four-week fire investigation academy in 2021. The academy is a four-week program that covers fire dynamics, evidence collection, and report writing.
Daniel Berasley also specializes in evidence recovery, handling, storage, and documentation as well.  He has participated with the evidence recovery teams on such high-profile cases as the Oakland, Ca. 'Ghost Ship' fire in 2016 and the Paradise, Ca. 'Camp' wildfire in 2018. He has also been involved in the rigging of dozens of crane, and helicopter lifts to remove evidence from unique fire scenes in challenging urban and rural environments.
Certifications:
National Association of Fire Investigators (NAFI) – Certified Fire Explosion Investigator
National Association of Fire Investigators (NAFI) – Certified Vehicle Fire Investigator
Interantional Association of Arson Investigators (IAAI) – Fire Investigative Technician
Affiliations:
International Association of Arson Investigators (IAAI)
California Conference of Arson Investigators
International Association of Marine Investigators (IAMI)
National Fire Protection Association
National Association of Fire Investigators