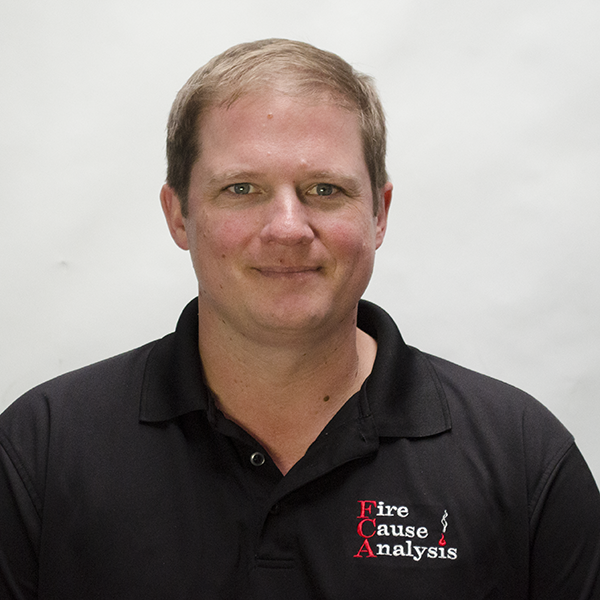 Geoff Hazard, IAAI-CFI, MSc
Vice President
geoff.hazard@fcafire.com
1-800-726-5939
Geoff Hazard is a forensic expert in the origin and cause of fires and explosions and a Partner with Fire Cause Analysis. Mr. Hazard is a certified fire investigator with the International Association of Arson Investigators and holds a Pro Board Certification as a fire investigator from the National Board on Fire Service Professional Qualifications.
Mr. Hazard has participated in over a thousand investigations of residential, commercial, vehicular and vessel fires as an origin and cause investigator with Fire Cause Analysis since 2006. He is an expert in the dynamics, evolution, and spread of fires and the forensic application of NFPA 921 to fire origin and cause investigation.
He holds a Master's Degree in Forensic and Fire Science from the University of New Haven, Connecticut, and has lectured at UNH on numerous occasions. Geoff has been published in the Journal of The International Association of Arson Investigators and the California Conference of Arson Investigator's Magazine.
Certifications:
Master of Science in Forensic Science & Fire Science, University of New Haven
Bachelor of Arts, Kenyon College
Certified Fire Investigator (IAAI-CFI #22-030830), International Association of Arson Investigators
Pro-Board Certified Fire Investigator (#1033-2009), National Board of Fire Service Professionals
Certified Fire Investigator (CCAI-CFI #616), California Conference of Arson Investigators