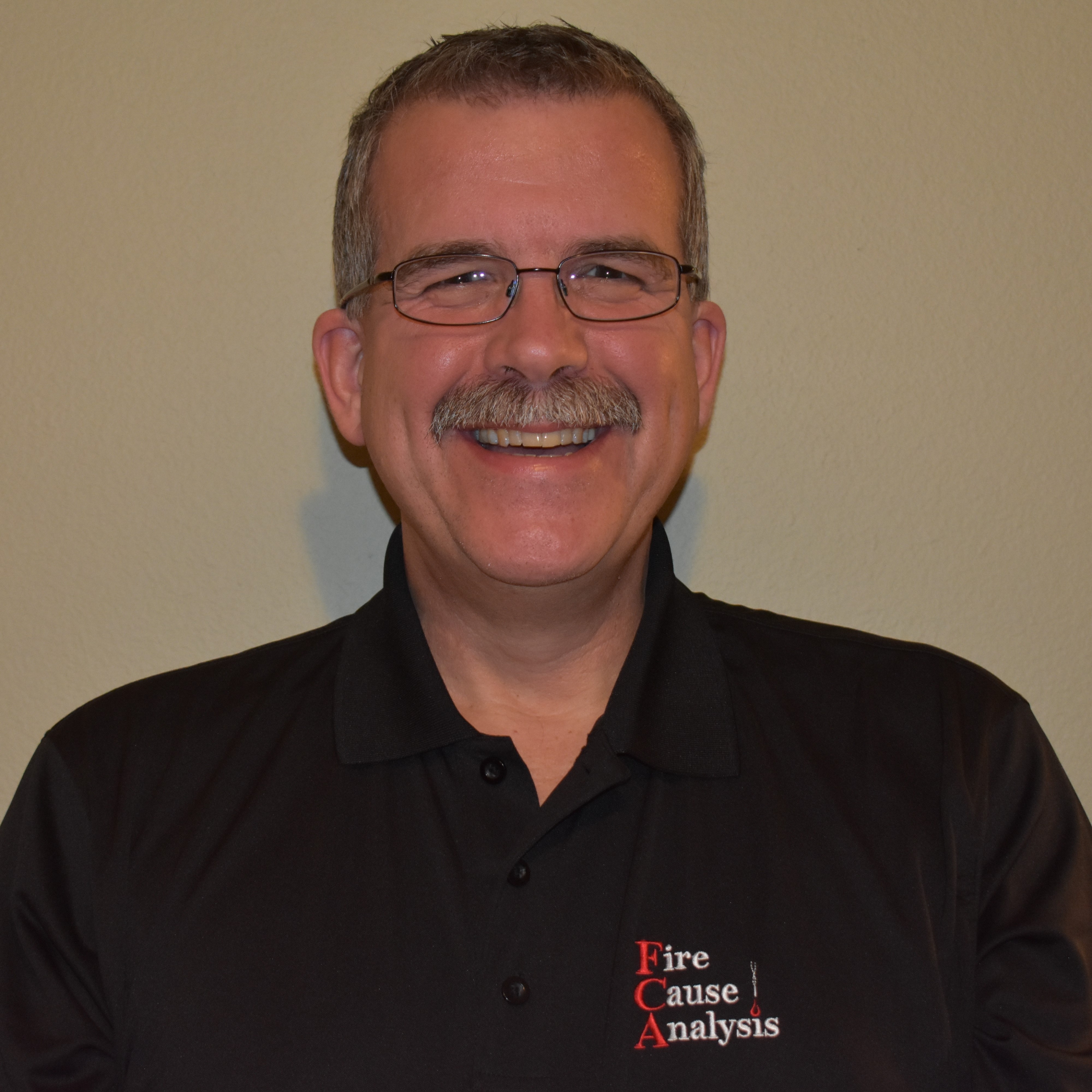 Karl Nesler, IAAI-CFI, CIFI, AIC, FCLA, PCLA
Fire Investigator
Karl.Nesler@FCAFire.com
1-800-726-5939
Karl Nesler, IAAI-CIFI, AIC, FCLA, PCLA, is a retired special investigative unit investigator, who worked in the insurance industry for over 28 years investigating and resolving complex automobile, homeowner and commercial claims. Karl retired from State Farm Insurance Companies having spent the last 18 years of his career there handling special investigations within the upper Midwest. He led comprehensive inquiries; analyzed damages, causation, and potential fraud. Karl collaborated with insurance agents, repair professionals, and attorneys to interpret policies and determine proper settlements. He conducted detailed and comprehensive fire scene investigations in conjunction with origin and cause experts, participated in evidence collections, documented loss scenes through use of photography and diagrams, and has conducted thousands of detailed interviews.
Karl's areas of expertise include: Fire investigations, Evidence Handling, Interviews, Subrogation, Fraud Investigation, Property & Fire Claims, Damage Appraisal, Settlement Negotiation, Liability Analysis, Customer Service, Report Writing and Evaluation, Detailed Documentation, and Legal Testimony. He has been deposed on multiple occasions, and given testimony in court as a company witness, a prosecution witness, as well as a grand jury witness.
Mr. Nesler has served key leadership positions with the International Association of Arson Investigators – North Dakota Chapter and the Fargo-Moorhead Claim Association. He has instructed in topics relating to fire origin and cause, vehicle fires, interviewing and kinesics, evidence & spoliation, fire investigation for the insurance professional, mechanical damage (other than hail), National Insurance Crime Bureau – suspicious loss indicators, and insurance fraud awareness.
Karl is a contributing author for The Institutes on the Associate in Claims professional insurance designation course AIC 31, Property Claims Practices sections: Investigating Fire, Lightning, Smoke and Explosion Losses; Investigating Suspicious Fire Claims; and The Fire Investigation Team. He has completed over 970 hours in continuing education on topics relating to fire investigation and over 750 hours in continuing education on topics relating to insurance.
Certifications:
Certified Fire Investigator- International Assoc. of Arson Investigators

Certirfied Insurance Fraud Investigator- International Assoc. of Special Investigation Units

Property Claims Law Associate- American Education Institute, Inc.

Fraud Claims Law Associate- American Education Institute, Inc.

Property Claims Law Specialist- American Education Institute, Inc.

Fraud Claims Law Specialist- 

American Education Institute, Inc.

Associate in Claims- The Institutes

Certificate in General Insurance- Insurance Institute of America 
Associations:
Fargo Moorhead Claim Association 1991 – Present

Current office: Secretary 2019 ‐2020

 Past offices held: President, Vice President, Treasurer, Secretary

 Anti‐Vehicle Crime Association of Minnesota 2000 – 2015

 International Association of Special Investigative Units 2000 – Present

 International Association of Arson Investigators 2000 – Present

 International Association of Arson Investigators – North Dakota Chapter 2000 – Present

 Life Member

 Offices held: President (2003 – 2014), First Vice President (2001 – 2003)

International Association of Arson Investigators – Minnesota Chapter 2002 to 2017, 2019


International Association of Auto Theft Investigators – North Central Region Chapter 2000-2015