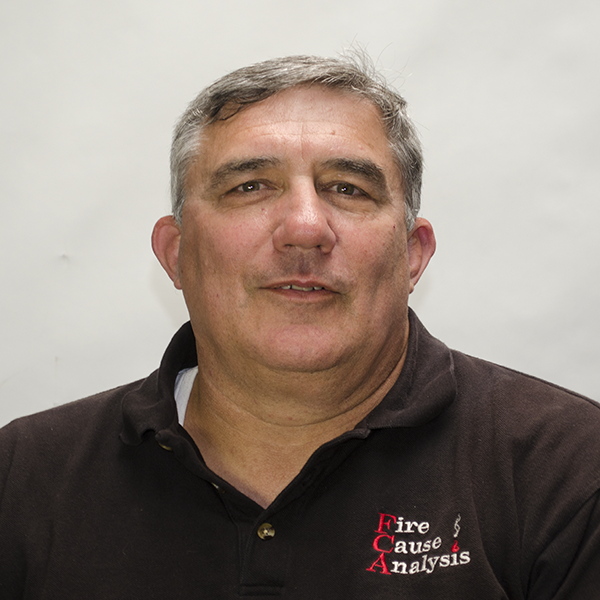 Michael Ginn, CFI, CFEI
Fire Investigator
michael.ginn@fcafire.com
1-800-726-5939
Michael Ginn has been with FCA since 2009 and has over 30 years of experience working with fire departments around the Bay Area as a firefighter, fire captain, fire inspector, and fire investigator. He has investigated fires ranging from structure type to grass and brush and from accidental to incendiary. Approximately 40% of the total fires he has investigated have been classified as incendiary in origin.
Michael has recently retired after 15 years as Fire Marshal of the Petaluma Fire Department where his primary responsibility was cause and origin determination of fires. Mr. Ginn has investigated in excess of 550 fires ranging from structures to wildland fires. His testimony has led to several convictions for arson.
Michael Ginn holds a vocational teaching credential and teaches semester length fire investigation courses at the Community College level. He is also certified by the State Fire Marshal to teach State Certified courses in Fire Investigation 1A, 1B, 2A and 2B and has also been a primary/lead instructor for wildland fire investigation classes.  Mr. Ginn is a certified fire investigator with CCAI, a Certified Fire and Explosion Investigator with NAFI, certified fire and chief officer with the State of California along with Level I & II Fire Investigator certification with the State of California.  Michael is a member of CCAI, IAAI, NAFI and the Sonoma County Fire Investigation Task Force.
Certifications:
Certified Fire Investigator #533 – California Conference of Arson Investigators (CCAI)
Certified Fire and Explosion Investigator #8077-3889 – National Association of Fire Investigators (NAFI)
Certified Fire Officer – State of California
Certified Chief Officer – State of California
Certified Fire Investigator Level I – State of California
Certified Fire Investigator Level II – State of California
Certified Fire Instructor I – State of California
Affiliations:
Member of the California Conference of Arson Investigators (CCAI)
Member of the International Association of Arson Investigators (IAAI)
Member of the National Association of Fire Investigators (NAFI)
Member of the International Code Council (ICC)