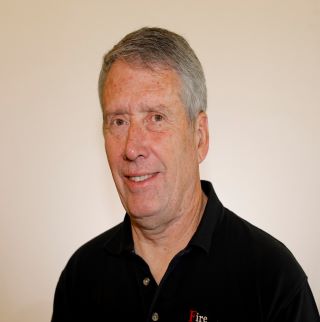 Jim Beem, IAAI-CFI, ECT, NAFI-CFEI
Fire Investigator
jim.beem@fcafire.com
1-800-726-5939
Jim Beem is a Fire Investigator with Fire Cause Analysis since 2018 and has over 49 years of experience in the emergency services field. Jim is a member of the Siskiyou County Arson Team and a terrorism liaison officer.
Jim Beem has an Associates of Arts degree in Fire Science. He is certified in the following areas: Certified Fire Investigator (CFI) through the International Association of Arson Investigators (IAAI) and holds a Pro Board Certification as a fire investigator from the National Board on Fire Service Professional Qualifications; Certified Fire and Explosion Investigator (CFEI) through the National Association of Fire Investigators (NAFI). He is also California POST certified. Mr. Beem was accepted to the prestigious National Fire Academy in Emmitsburg, Maryland.
In 2013, Jim Beem retired from the San Francisco Fire Department.
Certifications:
Certified Fire Investigator (Pro Board Certified) IAAI #22-0521105
Certified Evidence Collection Technician IAAI #552
Certified Fire Investigator II OSFM #1001-3472
Certified Remote (Drone) Pilot DOT * FAA #3964040
Certified Fire and Explosion Investigator NAFI #22534-12873
Certified Fire Code Inspector NCSA #CFC0443.13
Certified Fire Prevention Officer OSFM #160-7061
Certified Fire Officer OSFM #150-7061
Certified Fire Investigator I OSFM #130-7061
Certified Fire Apparatus Driver/Operator OSFM #110-7061
Certified Fire Fighter II OSFM #2353612
Certified Fire Fighter I OSFM #013698
Certified Emergency Medical Technician EMSA #E110662
Certified Mobile Intensive Care Paramedic EMSA #P07838
Certified PC 832 – Arrest and Firearms POST #4650-80100-13-001
Certified Occupational Hearing Conservationist CAOHC #478791
Certified Spirometry Training and Respiratory NIOSH #011613-02