When:
March 19, 2020 @ 8:00 am – 4:00 pm
2020-03-19T08:00:00-07:00
2020-03-19T16:00:00-07:00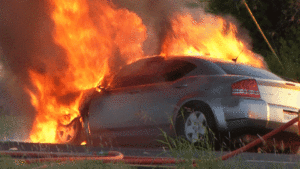 *𝐈𝐌𝐏𝐎𝐑𝐓𝐀𝐍𝐓 𝐌𝐄𝐒𝐒𝐀𝐆𝐄* 𝐅𝐂𝐀 & 𝐖𝐒𝐀𝐓𝐈 𝐋𝐢𝐯𝐞 𝐁𝐮𝐫𝐧 𝐓𝐫𝐚𝐢𝐧𝐢𝐧𝐠 𝐏𝐎𝐒𝐓𝐏𝐎𝐍𝐄𝐃 𝐃𝐮𝐞 𝐭𝐨 𝐂𝐨𝐯𝐢𝐝-𝟏𝟗
Unfortunately, due to growing concerns surrounding Covid-19, Fire Cause Analysis and WSATI have decided to postpone our March 19th Live Burn Training Workshop. We would like to express our appreciation to everyone for your understanding and we will notify you as soon as we reschedule.
We hope everyone Stays Safe & Healthy!
𝐂𝐡𝐞𝐜𝐤 𝐨𝐮𝐭 𝐭𝐡𝐢𝐬 𝐥𝐢𝐧𝐤 𝐟𝐫𝐨𝐦 𝐭𝐡𝐞 𝐂𝐞𝐧𝐭𝐞𝐫𝐬 𝐟𝐨𝐫 𝐃𝐢𝐬𝐞𝐚𝐬𝐞 𝐂𝐨𝐧𝐭𝐫𝐨𝐥 & 𝐏𝐫𝐞𝐯𝐞𝐧𝐭𝐢𝐨𝐧 (𝐂𝐃𝐂) 𝐰𝐢𝐭𝐡 𝐩𝐫𝐞𝐯𝐞𝐧𝐭𝐢𝐨𝐧 𝐦𝐞𝐚𝐬𝐮𝐫𝐞𝐬: https://www.cdc.gov/coronavirus/2019-ncov/about/prevention.html