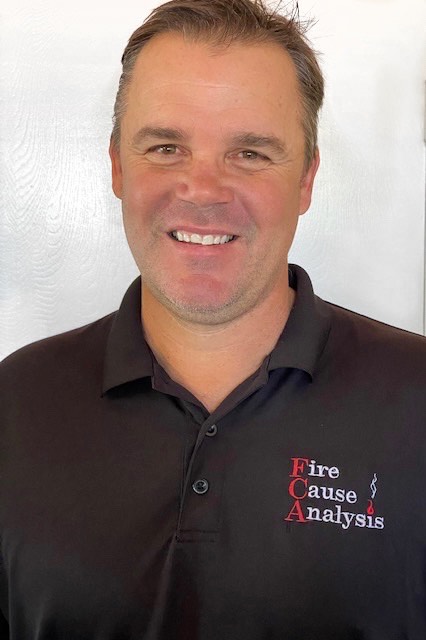 Brett Sutherland, CFI
Fire Investigator
brett.sutherland@fcafire.com
1-800-726-5939
Brett Sutherland is Truck Captain for a leading fire department in Southern California and Fire Investigator with Fire Cause Analysis. He has worked in the Fire Service for 20 years, serving in various capacities. He is a member of the Newport Beach Fire Department cadre of instructors for new recruits. He instructs recruits on fire behavior and is a lead instructor for Flashover training. Additionally, he instructs on hose and ladder training. For the past 11 years, Captain Sutherland has been the lead fire suppression instructor for the Newport Beach Community Emergency Response Team (CERT). He also is an instructor for Newport Beach Fire Explorer program in which he instructs on Engine Company operations and fire attack.
Brett Sutherland has been on numerous campaign fires in California working as an Engine Captain. Throughout his career, he has responded to over 300 fires and has been the assigned investigator for over 100 fires. He has also assisted over 100 investigations throughout his career in the fire service.
Brett Sutherland specializes in fire behavior. He has attended Fire Department Instructor Conference in Indianapolis and is certified in the Swede Fire Survival system. Throughout his years of instruction, Mr. Sutherland has performed numerous live burns and taught on fire behavior and dynamics. He is a California State Fire Marshal certified company officer and fire investigator. He is currently a member of the International Association of Arson Investigators and California Conference of Arson Investigators, and is also a member of the Orange County Arson Task Force.
Certifications:
California State Fire Marshal (CSFM) Command 1A, 1B
California State Fire Marshal (CSFM) Fire Investigation 1A, 1B, 2A, 2B
California State Fire Marshal (CSFM) Fire Prevention 1A, 1B
California State Fire Marshal (CSFM) Fire Management 1
California State Fire Marshal (CSFM) ICS 200
California State Fire Marshal (CSFM) ICS 300
California State Fire Marshal (CSFM) Fire Instructor 1A, 1B
California State Fire Marshal (CSFM) Driver Operator 1A, 1B
International Association of Arson Investigators (IAAI) Certified Fire Investigator Technician
Affiliations:
International Association of Firefighters (IAFF)
International Association of Arson Investigators (IAAI)
California Conference of Arson Investigators (CCAI)